<!END SIDEBAR!>


<!-END table structure>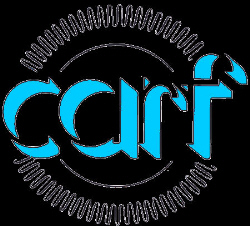 CARF Accreditation


Coleman Tri-County Services has been C.A.R.F. Accredited for over 25 years with staff and programs certified according to IL-DHS-DPA, IL-DHS-DPH, IL-DHS-DDD standards.




A Three-Year accreditation was awarded to Coleman Tri-County Services for the following identified programs/services:


Employment Services
Comprehensive Vocational Evaluation Services
Employee Development Services
Organizational Employment Services
Community Employment Services: Job Development
Community Employment Services: Job-Site Training
Community Employment Services: Job Supports


Community Services
Personal and Social Services
Respite Services
Community Living Services



This accreditation outcome represents the highest level of accreditation that can be awarded to an organization and shows the organizationís substantial conformance to the standards established by CARF. An organization receiving a Three-Year Accreditation outcome has put itself through a rigorous peer review process and has demonstrated to a team of surveyors during an on-site visit that its programs and services are of the highest quality, measurable, and accountable.

CARF is an independent, not-for-profit accrediting body whose mission is to promote the quality, value, and optimal outcomes of services through a consultative accreditation process that centers on enhancing the lives of the persons served. Founded in 1966 as the Commission on Accreditation of Rehabilitation Facilities, and now known as CARF, the accrediting body establishes consumer-focused standards to help organizations measure and improve the quality of their programs and services.

You may visit the CARF website at http://www.carf.org.











&copy 2002 Coleman Tri-County Services, All Rights Reserved

Please contact our webmistress if you encounter difficulties or have comments about our website.